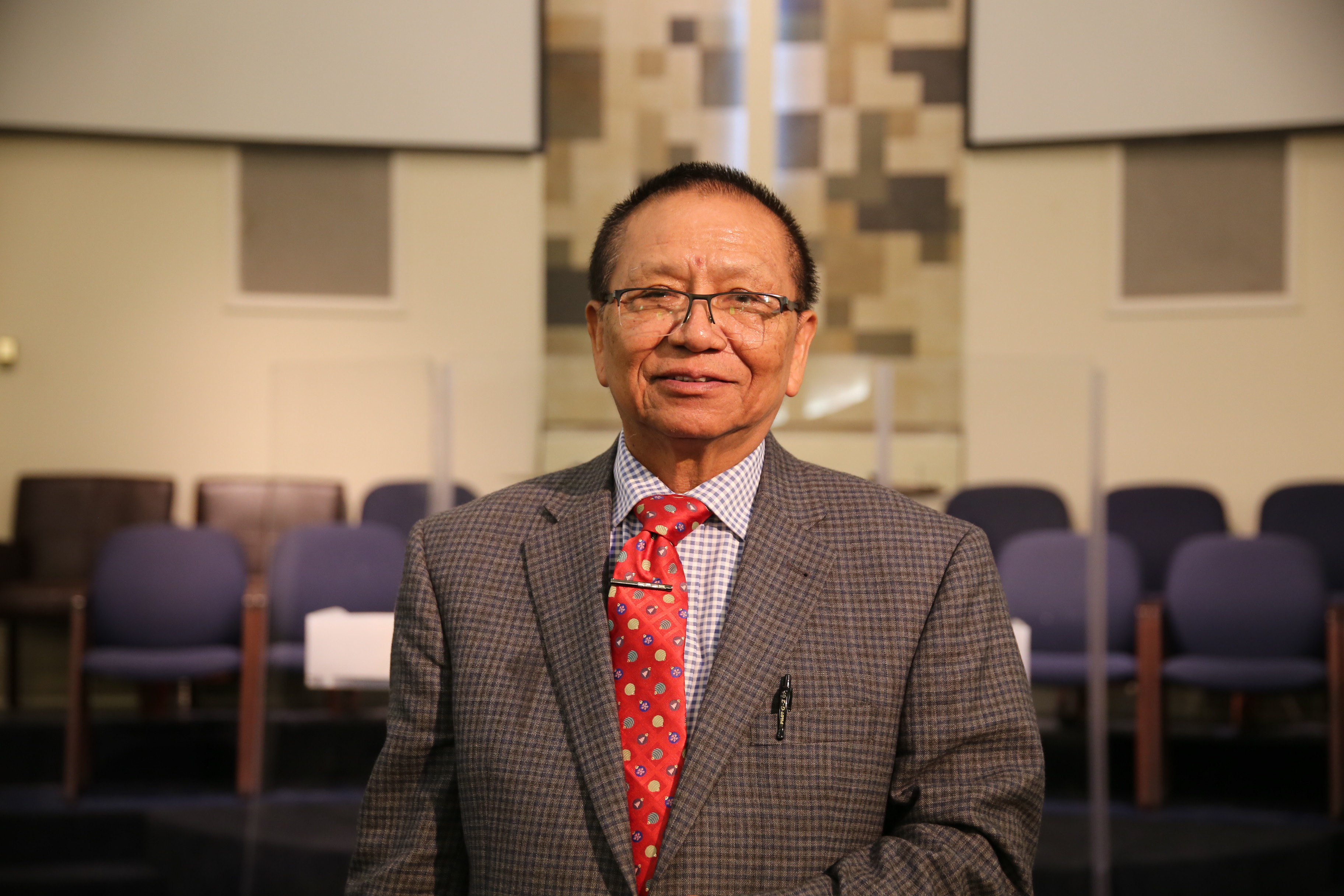 Rev. Ngun Awi cu 1944 ahThantlang khua ah a chauk i 1975 ah Myanmar Institute of Theology in Bible sianginn a rak dih. 1975 ah Pathian rian tuan a rak i thawk i tuni tiang, kum 40 leng, din lo tein a tuanmi Pathian saltha pakhat a si. 1975-1995 tiang Thantlang Baptist Church ah pastor a rak tuan. Thantlang Baptist Church ah pastor a tuan lio ah, 1986-1993 tiang Zomi Baptist Convention ah Vice Chairman le Chairman a rak tuan i 1989-1995 tiang Thantlang Association of Baptist Churches ah General Secretary zong a rak tuan chih. 
1995 kum ah Dallas, USA a rak phan i Laimi Khrihfabu kan um rih lo caah secular rian a rak tuan. Holh phun tam ngai a thiammi zong a si i full-time in pastor a rak tuan hlan ah Tidim, Mizo, Matupi le Haka holh hna in holhlet rian zong a rak tuan. Laimi kan rung tam deuh hnu ah 1999-2005 tiang hi nihlawh loin Pathian rian a rak tuan mi a si. Cu hnu cun, 2005-2010 tiang Chin Baptist Church ah pastor a rak tuan. 2009 in 2015 tiang Chin Baptist Churches of USA ah President dirhmun in a rak tuan. 2023 March thla ah upatnak sang ngai a simi Doctor of Divinity cu Atlantic Coast Theological Seminary nih an pek. 2011 in 2021 tiang Dallas Chin Baptist Church Senior Pastor a kan tuanpiak. 2020 in tuni tiang Emeritus Pastor a si. 
Pi Tial Khen he 1976 ah innchungkhar an dirh i tuni tiang ah fa pali le tu pahra Pathian nih thluachuah a pek hna. A fale cu Pi Sui Hlei Cuai, Pi Monica Ngunthluai Nawn, Pu Van Bawi Lian le Pu Cyrus Dawtcungnung Awi an si hna.